AGF NO GI PRO CHALLENGER
The American Grappling Federation is holding its first Professional Grappling National Championships! There will be Regional Qualifiers around the USA for Men's divisions. The 2 divisions are Challenger I (below 175lbs) and Challenger II (above 175.1 lbs).
This is an opportunity for grapplers of all ranks and experience levels to earn money in National Qualifiers and gain access to the National Championship Finals for even more money and exposure.
NEW RULES
We will be implementing a simple and effective point system for the NoGi Pro events.
1 POINT: Strong Submission Attempt When there is no more steps to be applied for the submission, ONE point will be awarded.
2 POINTS:
TAKEDOWNS: The competitor who stabilizes top position after a takedown initiation.
SIDE CONTROL: Any version of Side Control, North South or Knee on Belly positions.
REVERSALS: Any time a bottom athlete transitions to a top position.
3 POINTS: MOUNT and BACK. The typical AGF Mount and Back rules apply
Combination Points examples:
Takedown (2) landing top athlete in Side Control (2)= 4 points.
Reversal (2) landing top player in Side Control (2) =4 points.
Guillotine Choke Attempt (1) + while acquiring Mount (3)= 4 points.
a Strong Submission Attempt that causes the defending athlete to technically escape and go out of bounds the attacking athlete will be awarded 3 points and the match shall restart center mat with athletes on their feet. If a defending athlete intentionally flees the boundary to evade a Strong Submission Attempt the athlete is disqualified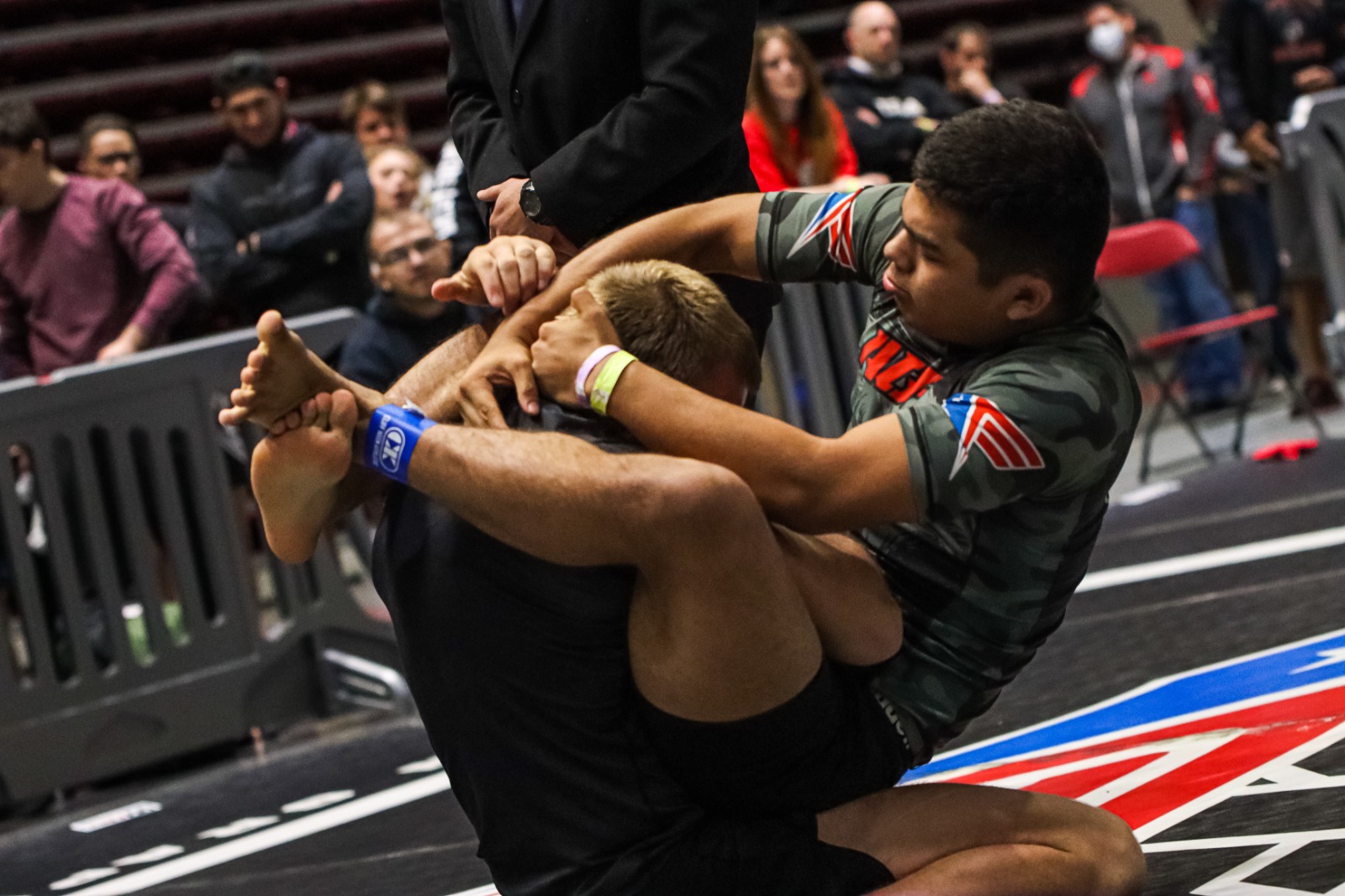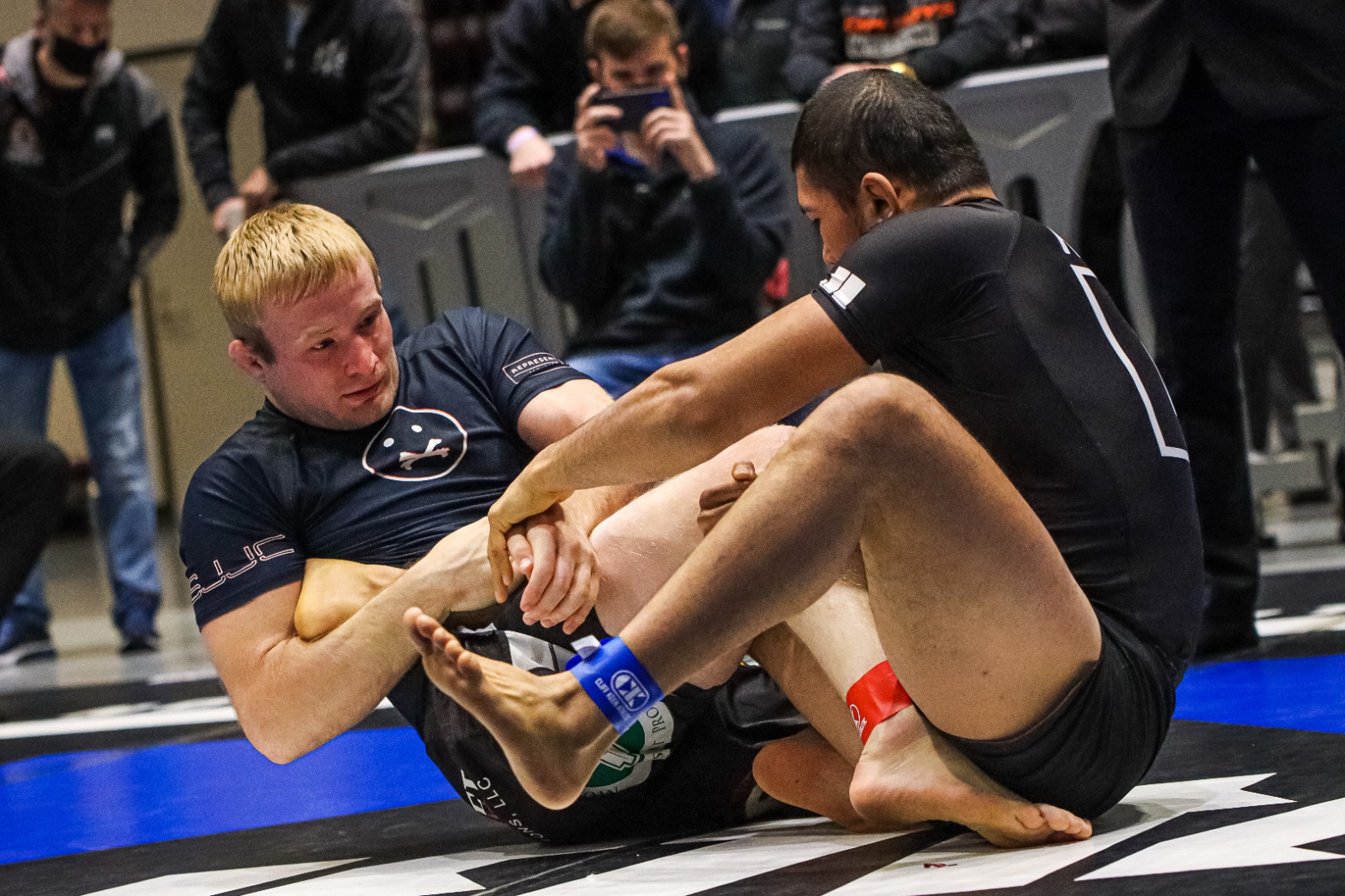 ADDITIONAL DETAILS
6 minute rounds
Anyone can register within the weight and gender limitations.
AGF No Gi Black Belt Rules apply
The champions of each Qualifier's two divisions earn $2,000 and their place at the National Championship. AGF will have open registration to all ranks and grapplers for anyone wanting a shot at the prize money and exposure from our Live Stream.
Not everyone gets their chance in the spotlight though! We will run the 2 divisions at Qualifier locations on regular AGF mats. Once it gets down to the Final 8 we will take a short intermission, setup the Mega Mat for the YouTube Live Stream and showcase the 2 divisions Final 8!
Final 8 competitors will be given AGF gear to wear on the live stream
As usual we will run the event with PRE registration ONLY. This will ensure that we can stay on schedule, be organized, and also give an available timeslot so that Live Stream will can be prepared. Registration always closes Monday at midnight the week of the event.
CURRENT DATES
Additional dates and links to register will be added when they become available.
November 6, 2021 - New Orleans, Louisiana
December 5, 2021 - Atlanta, Georgia
PRIZES
$5,000 prize to the National Champions
The No Gi Pro National Championships finals will consist of only Qualifier Champions and prior National Champion invitees.